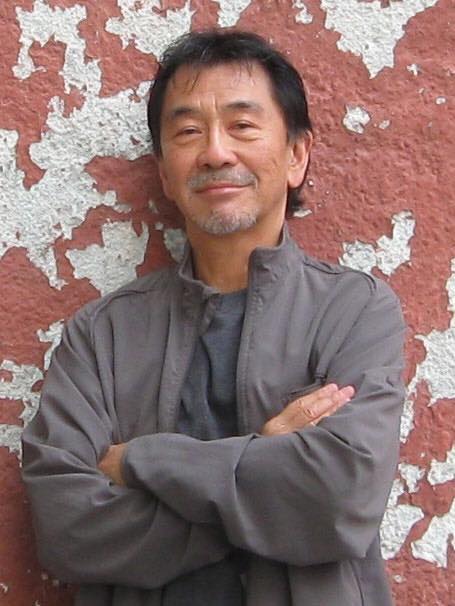 Richard Chew, ACE Featured in One-on-One Conversation at EditFest LA
American Cinema Editors' Popular Event Celebrates its 10th year
(Universal City, CA) 29 June 2017 – EditFest LA, the day-long celebration of the art and craft of editing presented by American Cinema Editors, will take place on August 12, 2017 at Walt Disney's Frank Wells Theater. EditFest launched in LA in 2008, offering a rapt audience the opportunity to hear the world's best editors share insights and experiences. On this, the 10th anniversary of EditFest LA, ACE is proud to present Richard Chew, ACE, in a one-on-one conversation. Past EditFest one-on-one conversations have included Anne V Coates, ACE, Michael Tronick, ACE, Eric Zumbrunnen, ACE, Terry Rawlings, ACE, and Arthur Schmidt, ACE.
The Oscar™ winning Chew is a highly esteemed editor whose extensive credits include Star Wars, Risky Business, My Favorite Year, Singles, Waiting to Exhale, The Runaways, Shanghai Noon, That Thing You Do, and I Am Sam. He is currently at work on director Emilio Estevez's The Public. As a co-editor, he won an Oscar for Star Wars, was nominated for One Flew Over the Cuckoo's Nest, and won BAFTA Awards for The Conversation and One Flew Over the Cuckoo's Nest. He has been nominated for three ACE Eddies.
EditFest features film and television editors in panel discussions that offer attendees the opportunity to hear their experiences, ask questions and mingle with some of the most creative talents in the industry. A complete list of editors included in 2017 EditFest LA will be announced shortly. EditFest attendees will also receive a catered lunch and admission to the ACE After Party – cocktails and hors d'oeuvres, with raffle prizes. Proceeds for EditFest LA go to the ACE Educational Center and are tax deductible.
For further details, updates, and registration information, visit americancinemaeditors.com. Tickets are on sale now; early bird tickets are available until July 6th.
EditFest is presented with the support of Platinum Sponsor Blackmagic Design and Gold Sponsor Avid.
# # #
About ACE
American Cinema Editors (ACE) is an honorary society of motion picture editors founded in 1950.  Film editors are voted into membership on the basis of their professional achievements, their dedication to the education of others and their commitment to the craft of editing.
The objectives and purposes of the American Cinema Editors are to advance the art and science of the editing profession; to increase the entertainment value of motion pictures by attaining artistic pre-eminence and scientific achievement in the creative art of editing; to bring into close alliance those editors who desire to advance the prestige and dignity of the editing profession.
ACE produces several annual events including EditFest (a weekend editing festival in the summer), Invisible Art/Visible Artists (annual panel of Oscar® nominated editors), and the ACE Eddie Awards, now in its 67th year, recognizing outstanding editing in ten categories of film, television and documentaries. The organization publishes a quarterly magazine, CinemaEditor, highlighting the art, craft and business of editing and editors.
About ACE EditFest
Launched in Los Angeles in 2008 to put the leading film editors in touch and in communication with editors and those who work with editors and editing enthusiasts, EditFest expanded to New York in 2009 and London in 2013. EditFest presents panels, conversations and social interaction with some of the most influential editors working in film and television. The highly anticipated annual event, which sells out each year, has plans to expand to additional cities in the future.