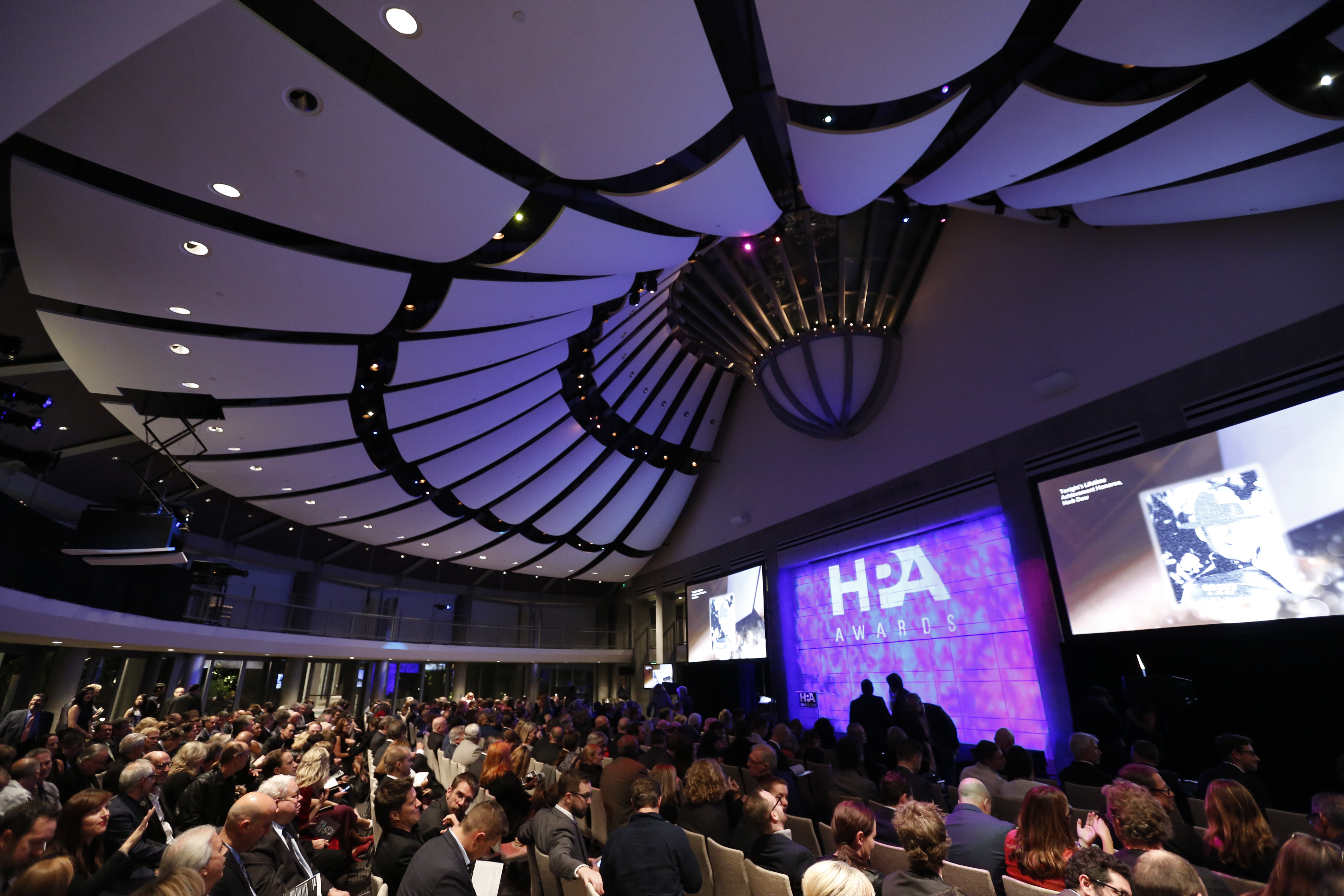 HPA Awards Opens Call for Entries for Engineering Excellence
Prestigious honors will be bestowed at HPA Awards on November 16, 2017
April 23, 2017 (Los Angeles, CA) The Hollywood Professional Association (HPA®) opened the call for entries for its coveted Engineering Excellence Award today during the Future of Cinema Conference at the 2017 NAB Show. Submissions for the engineering awards will be accepted from April 23, 2017 to May 26, 2017. Now in its 12th year, the HPA Engineering Excellence Award is considered one of the most important technology honors in the industry, spotlighting companies and individuals who draw upon technical and creative ingenuity to develop breakthrough technologies.
Joachim Zell, Chair of the Engineering Excellence Award Committee, noted, "This award spotlights the work that the engineering community executes to serve storytellers and the creative process. Their contributions are invaluable and continually evolving to improve the way we work. With a dozen years into the process, the Engineering Excellence Award remains a highly competitive honor that offers the engineering community well-deserved recognition for the critical, creative work in which they are engaged."
Submissions for this peer-judged award may include products or processes, and must represent a significant step forward for its industry beneficiaries. Past winners have included Aspera, Dolby, Canon, NVIDIA, MACOM, The Foundry/Sony Pictures Imageworks, Panasonic and Quantel.
Presentation to a blue ribbon industry panel is required of applicants, and will take place on Saturday, June 17, 2017 in Los Angeles, California. Details for presentations will be announced soon. The Engineering Excellence Award will be bestowed during the HPA Awards gala on the evening of November 16, 2017 at the Skirball Cultural Center in Los Angeles, CA.
HPA President Seth Hallen noted, "The Engineering Excellence Award recognizes the genius of our industry in advancing the creative process through technology. It also honors the hard work and persistence required to develop robust working solutions. Every year on judging day, when innovators present their work, we are inspired. It's a testament to the demanding, competitive nature of our industry, its dedication to excellence, and the community that we share."
Entries for the Engineering Excellence Award will be accepted until the 26 of May, 2017. Winners will be announced in advance, and honors presented at the HPA Awards gala.
In addition, the HPA Awards will again honor important craft categories including Outstanding Color Grading, Editing, Sound and Visual Effects for feature film, television and commercials. The call for entries in these creative categories will be announced in mid-May 2017.
For more information about the HPA Awards, including complete rules, guidelines and entry information, please visit www.hpaawards.com.
For information about sponsorship opportunities for the 2017 HPA Awards show, contact Jeff Victor at jvictor@smpte.org.