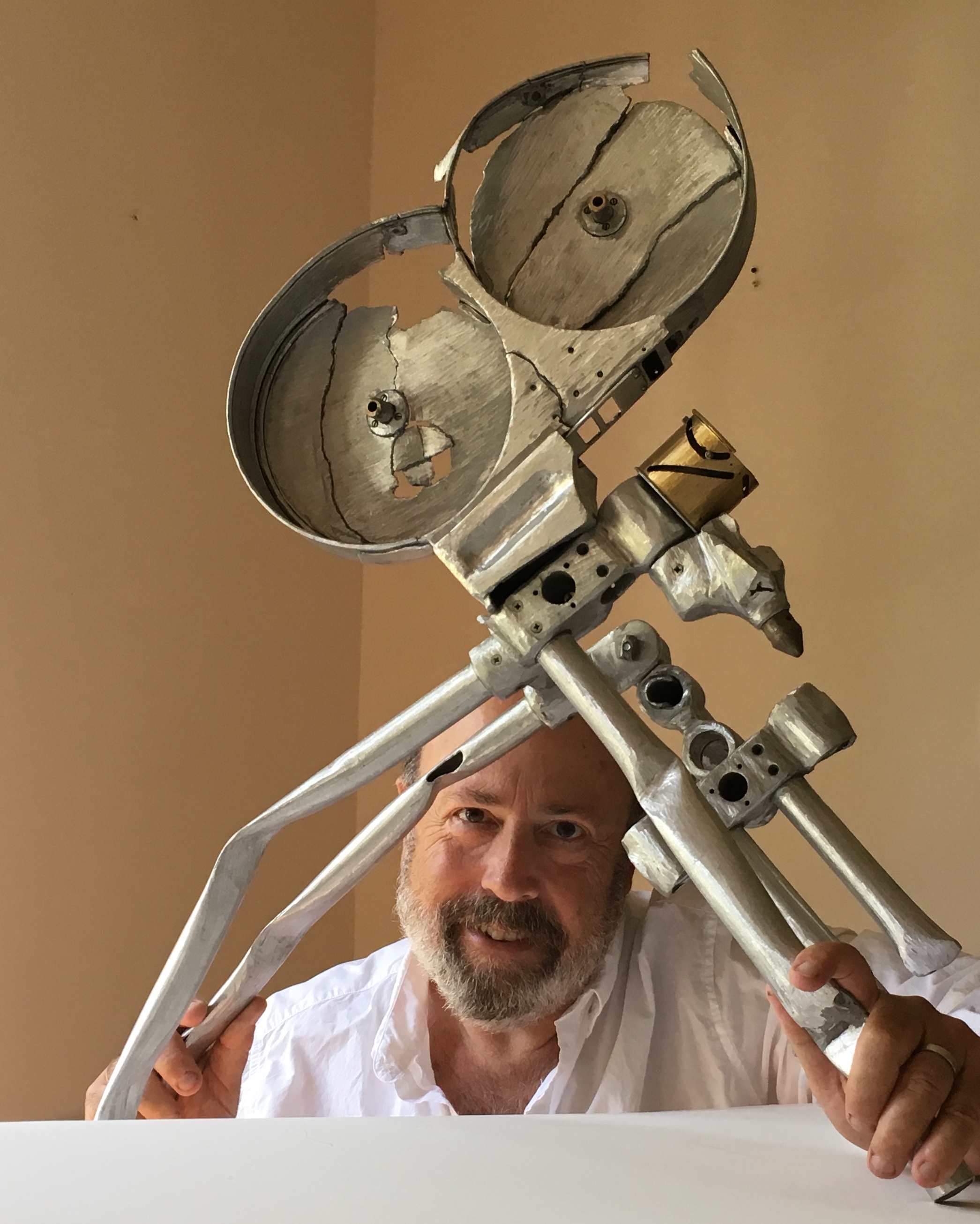 Ernie Holzman: Life ReFocused Art Exhibit Set for November 12
LOS ANGELES, November 1, 2017 – Writer-director Matt Reeves (War for the Planet of the Apes, Dawn of the Planet of the Apes, Cloverfield), Oscar®-nominated cinematographer Jeff Cronenweth, ASC (The Girl with the Dragon Tattoo, The Social Network), and cinematographer Ernie Holzman, ASC (Without a Trace, Cora Unashamed, Thirtysomething) present "Ernie Holzman: Life ReFocused," an art show celebrating film cameras and lenses from the 20th century. The event takes place on November 12, from 4 – 7 p.m. at RED Studios Hollywood, where assemblages and sculptures created by Holzman will be for sale, as well as a rare print of the iconic set of Alfred Hitchcock's "Rear Window." All proceeds benefit cancer research at City of Hope.
After being diagnosed with Stage IV non-Hodgkin's lymphoma in 2011, Holzman underwent surgery and two rounds of chemotherapy. Unable to work, a good friend gifted Holzman with a collection of vintage filmmaking equipment. The cinematographer deconstructed every camera and lens, and was ultimately inspired by the aesthetic beauty and elegance of the equipment, which had been commonplace in his career, to create art. By selling the pieces he has designed, Holzman wants to "pay it forward" and acknowledge the life-saving work of Dr. Barry Rosenbloom at Tower Oncology.
Holzman told American Cinematographer magazine, "The opportunity to create art, and ultimately have this showing, has not only been enormously healing for me, but has given my life greater meaning than I have ever known."
City of Hope is a world leader in the research and treatment of cancer, diabetes, and other serious diseases. They deliver scientific miracles that make lives whole again. Founded in 1913, City of Hope is one of only 49 comprehensive cancer centers in the nation, as designated by the National Cancer Institute.
The event is open to the public. RED Studios Hollywood is located at 864 N. Cahuenga Blvd, Los Angeles, 90038. No RSVP is necessary to attend.