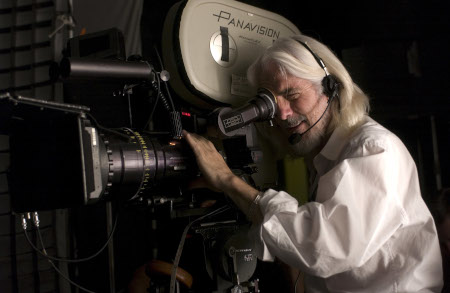 American Society of Cinematographers to Honor Robert Richardson and Jeff Jur at Annual Awards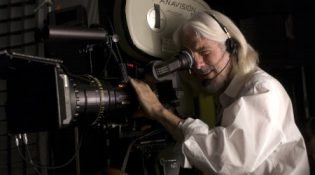 LOS ANGELES (December 4, 2018) – The American Society of Cinematographers (ASC) has chosen two honorees to be feted for their body of work at the 33rd ASC Awards for Outstanding Achievement. Robert Richardson, ASC will receive the ASC Lifetime Achievement Award, and Jeff Jur, ASC will be bestowed the org's Career Achievement in Television Award. The presentations will be made at the annual ASC Awards gala on February 9, 2019, at the Ray Dolby Ballroom at Hollywood & Highland. The event will also pay tribute to the society's centennial in 2019.
ASC President Kees van Oostrum notes, "Celebrating the accomplishments of exceptionally talented cinematographers like Bob Richardson for his innovative approach to feature films, and Jeff Jur for his brilliant interpretations in the world of television drama, is especially important in today's day and age of cinematography. As we celebrate our 100th anniversary, I cannot imagine better role models, as both have inspired us, and their work continues to embolden the next generation of cinematographers."
Richardson's extensive career has spanned nearly four decades and counting. Along the way, he has garnered three Academy Awards® for his cinematography on Hugo (2012), The Aviator (2005), and JFK (1992), in addition to six Oscar® nominations (The Hateful Eight, Django Unchained, Inglourious Basterds, Snow Falling on Cedars, Born on the Fourth of July, Platoon) and four BAFTAs (Hugo, Inglourious Basterds, The Aviator, Platoon). He has worked alongside some of the most renowned director's in cinema, including Oliver Stone, Martin Scorsese, and Quentin Tarantino. His most recent film is A Private War, in select theaters now, with Once Upon a Time in Hollywood slated for release next year.
Richardson began shooting documentaries in the 1980s. His photography on Crossfire for an English TV station caught the eye of Stone, who enlisted Richardson for Salvador. That led to Platoon, and the beginning of a prolific credit list that includes Wall Street, The Doors, A Few Good Men, Natural Born Killers, Casino, Nixon, The Horse Whisperer, both Kill Bill movies, The Good Shepherd, Eat Pray Love, and Live by Night, among others. Born in Massachusetts, Richardson fell in love with movies and studied at the Rhode Island School of Design, before advancing to the American Film Institute in the late 1970s. He apprenticed with such legendary cinematographers as Sven Nykvist, ASC, FSF and Nestor Almendros, ASC, and continues to amass feature and documentary credits, demonstrating amazing artistry in everything he shoots.
Jur has received numerous accolades for his wide range of television credits. He collected Emmy® Awards for his artistry on HBO's Carnivale (2004) and for HBO's Bessie (2016), in addition to another nomination for Carnivale in 2005. Jur's work has also been recognized by the ASC, having won Outstanding Achievement Awards for the Showtime movie Last Call (2003) and Carnivale (2004), and earning nominations for Carnivale (2006), ABC's Flashforward (2010), and Bessie.
Jur studied film at Columbia College in Chicago. After school, he stayed in Chicago, where he was a gaffer and assistant cameraman on commercials, industrial films and documentaries. He photographed a number of American Playhouse telefilms, including Any Friend of Nicholas Nickleby Is a Friend of Mine from 1980 to 1984. In between TV projects, he went on to shoot feature films, such as Dirty Dancing, The Big Picture, The Last Seduction, How Stella Got Her Groove Back, Panic, Joy Ride, and My Big Fat Greek Wedding, among others.
Jur's prolific resume includes episodes of the series Invasion (ABC), Dirty Sexy Money (ABC), Perception (TNT), Dexter (Showtime), Resurrection (ABC), Halt & Catch Fire (AMC), Colony (USA), The Catch (ABC), Westworld (HBO), Lodge 49 (AMC), and How to Get Away With Murder (ABC). He also has an impressive list of television movies from Running Mates (HBO), Zooman (Showtime), Murder: Live! (NBC), and First Time Felon (HBO), to Alone (Showtime), On Thin Ice (Lifetime), and Reconstruction (NBC).
For information regarding the 33rd ASC Awards, visit www.theasc.com or call 323-969-4333.